Are you Fueled Up to Experience the Classic Halo Combat in Halo 5: Guardians?
Posted May. 7th 2016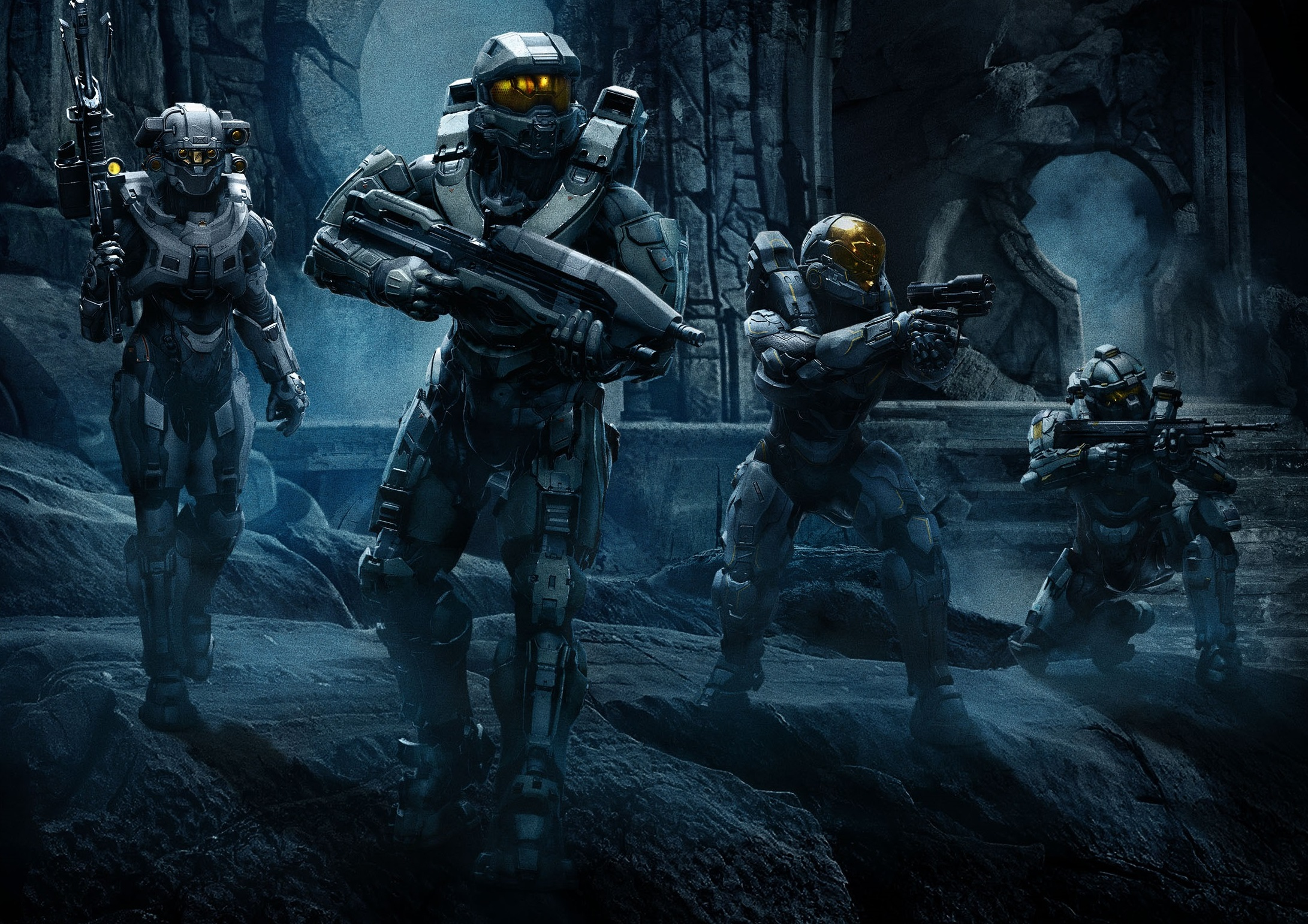 Propelled with momentum and some cool changes to the storyboard, Halo 5: Guardians landed on the Halo5's server in October. Excitement is brewing about the Halo 5 as the new game offers a smooth loading and running time, unlike the agitation faced when loading its predecessors and The Master Chief Collection.
The Halo 5: Guardians is definitely something to get your hands on, especially if you love playing in denser battlefields with stronger heroes, and smarter plots.
Co-Op Offers Something You Have Never Experienced Before!
The strength of the Halo 5 lies in its Co-Op features that let you create a plot, adjust positions, and attack from different positions and with different weapons in Multiplayer.
The humanity's greatest defender, the best hero has gone missing and a new hero, that is you, is assigned to save the galaxy.
The strategy of Co-Op encircles Divide and Conquer rule. The online four players will create a plot (not necessarily), sneak off in the high ground to take charge of their positions, and battle in a number of ways – engaging enemies, killing their people, achieving targets, etc. This means that you may enjoy a different role in the battlefield every time you play with the online players.
If you are not a Halo player then this is the time to grab the game.
Depending on the story of the game, you will have to choose a player from the eight players. It is completely drop-out or get-in game. The thrill of playing perfectly without committing a mistake will keep you intact and bound.
Variety in Franchises: Arena and Warzone
Halo 5 is unbelievably smart with Arena and Warzone franchises. Arena is for e-sport aficionados while Warzone has a twisted plot and offers large scale Battlefield to test your smartness. However, it is also spontaneous and hassle-free with easy-to-learn and simple maps, open spaces, high walls, sneaky corridors, and patrol routes.
Arena is not fictional sci-fi like Call of Duty but it is rather a cooler, stripped-back and old school natural evolution of Halo, offering you assault rifles and magnums. What about rocket launchers, snipers, SMGs, you ask? These are also available in a few fixed spots, but overall it's an improved Halo version.
Warzone is for hardcore battlers. This is something completely distinctive from the industry, thanks to 343 Industries. The basic setup has large and a bit complex maps, multiple control points, and 12 players in a team. Every action in Warzone leads to completely transformed game dynamics. Keep half an eye on bosses and games, because only killing one could alter the dynamics.
The Warzone is a headliner mode – full of altering dynamics and exciting tension. Just imagine playing i a huge 24-player list along with scoring solo points by capturing locations, defending super strong hunters, and killing the roaming NPC bosses. You also get hiding points in close-quarters pathways in 20 to 25 minute long matches.
A number of modes in Warzone include CTF and Slayer, and the showstopper SWAT mode.
The developers have greatly improved the jumping and launching mechanics. You will notice this improvement just the first time you play the Halo 5: Guardians and then you will never want to play Halo without these mechanics. In Halo 5's predecessors, the enemies predicted your landing positions and adjusted the gunfire towards you even before you land. Now shake up and feel the effervescence of your excitement because the enemies cannot predict your landing trajectory. Activate the hover jets, sight down, and attack like a Boss.
Satisfying Arsenal, New Tricks!
Did someone say armor? The Halo 5: Guardians undoubtedly has the most satisfying arsenal compared to its predecessors. The arsenal designers have returned to classics, improving feel and mechanics of the armor. Suppressor, the mediocre Forerunner rifle from Halo 4 steals the charm with homing projectiles for faster enemies.
you get basic armor like Arena but advance armor is earned only by gaining energy in the battlefield. You can get perks, armor, snipers, vehicles, and other useful items. The requisition system adds to the controversy by giving packed consumable items like collectible cards. You can open these only between matches. The use of Req Packs inhibits spoilers to overwhelm the match by snatching vehicles and armor. Even after burning Req Packs, the player waits to see the altered dynamic for his good. The flying
enemies are less prevalent than the Halo 4 but Forerunner troops have become stronger with faster dodging and mobility.
The Halo 5: Guardians saga whips kinetic for survival and overwhelms, especially if you play the Warzone franchise. It has some combat-free environments too. Make sure to lend an ear to the fleeting conversations and whispers for adding weight where the plot disjoints.
The Halo 5: Guardian has a strong storyboard, just like Halo 2. It has good maps, criminally well-developed teams and combat breaks with a twist of requisition system to keep it upbeat and smooth. It wouldn't be wrong to expect that the concluding response would be more of catharsis than of aggression.
No More Heartbreaking SplitScreen!
The developers deserve a round of applause for the sixty frames per second speed. The 343 has sacrificed its traditional SplitScreen for the first time to obtain the 60 FPS framerate.
Halo 5 has also zoomed in to individual weapons from gunsight to user control, a characteristic always missed in the Halos. The adrenaline may go wild to soothe the limitation of using two weapons, assault rifle and pistol only. But this restriction has turned the weapon-tug-of-war type battling into fair, honest, and tricky gaming.
Final Verdict
Halo 5: Guardians has undoubtedly entered as the most competitive, fun, balanced, and welcoming multipayer game of the year. Shelled with capacity of becoming Halo's personal favorite, Halo5 has everything to make it popular and exciting.
The online co-op gameplay introduces you to such unique world of experiences and responsibilities that you, the hero, will aim to take charge to save the world.
In 14 years history of Halo series, the game has never been this much exciting and fun to play. It has everything from crime to control and logic, making the show much better than its competitors.
Blog Categories
Blog Archives