Expect Exciting DLC Packs For Batman: Arkham Knight in November as PC Gamers Battle Compatibility Issues
Posted Apr. 22nd 2016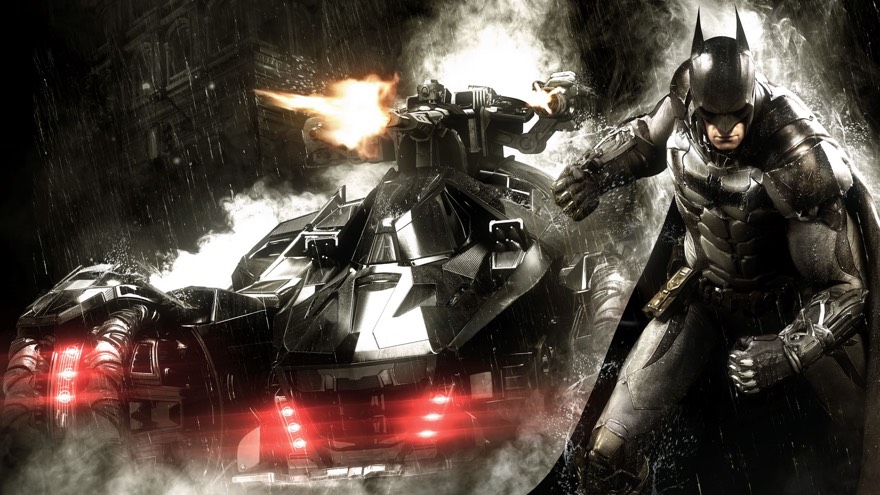 Warner Brothers has recently announced that fans of the Batman Arkham Knight game will soon be able to enjoy the Batman Vs Superman: Dawn of Justice Batsuit and Batmobile in November. Excitement is brewing of this DLC pack as the Batsuit edition from the very first Batman movie did not disappoint the fans. Warner Brothers also added that fans will soon get to experience the 'The Dark Knight' suit as well.
The Batsuit as well as the Batmobile from each Batman reboots are rather precious mementos for hardcore followers of the series. This DLC is nothing short of an awesome bonus. Also, owners of the Seasons Pass will get access to these coveted items early, but the widespread release will be in November.
Wayne Tech Pack
November is also the month where Warner Bros will be releasing a Wayne Tech pack that'll feature two race tracks to test the limits of their new Batmobile. In another announcement, the developers decided to respond to community requests. Working closely with the representatives over at DC Comics and Warner Brothers Interactive Entertainment, the developers are bringing the 2008 Movie suit for players in a new DLC pack in December.
Finally, in December, players will also get to experience the Original Batmobile that'll be available for driving on the race tracks and free-roaming with some limitations around the City of Gotham similar to other DLCs released earlier.
PC Peril for the Arkham Knight
While Arkham Knight did return to PC, players around the world continue to report issues. So much that Warner Brothers has announced unconditional refund for anyone that doesn't want to wait for a fix and want their money returned.
Developers apologized on the Batman: Arkham Knight's Steam page, "We greatly regret that so many of our customers are still unhappy with the Arkham Knight's PC version. We are working around the clock to ensure the game lives up to the standard of both the customers and what the game deserves, but we understand that many of you are experiencing issues."
So till the end of the year, Warner Bros is offering full, unconditional refunds for Arkham Knight, regardless of the purchase date. For those wondering if they get the refund for their DLC pass, the answer is yes, but only when returning it with the complete game. Some gamers are even experiencing refund issues. For those who are experiencing the playtime refund rejection, sit tight as this issue will be resolved shortly.
For the remaining gaming community, Warner Bros will continue to address the problems that are fixable and will communicate about the ones they cannot.
Batman: Arkham Knight was released original for PC, alongside Xbox One and PlayStation 4 this passing June. However, the game ran into a number of bugs soon after and was recalled. It later returned officially on the 28th of October with a number of DLC packs to make up to the gaming community for issues.
Blog Categories
Blog Archives